About Midland Title & Escrow in Toledo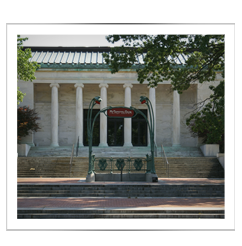 Professional Services With A Personal Touch
The professional staff at Midland Title includes attorneys Licensed in Ohio and Michigan, licensed title agents, escrow officers and support staff. Our experienced employees are personally involved throughout the process, ensuring the highest standards of accountability, and making every transaction as seamless as possible. We offer a broad range of title and closing services to Realtors, Lenders, Builders, Attorneys, Buyers and Sellers of residential and commercial properties.
One-Site or Multi-State Transactions
The hospitality industry is a multibillion dollar industry that depends on solid real estate transactions for the development, ownership and management of hotels, public houses and sports facilities across the country. Our title, escrow, new construction and settlement professionals offer best-in-class expertise, guidance and support for successful transactions of hospitality land and building acquisitions, refinance, lease, and development projects, ranging from one site to complex multi-state transactions.
Serving the Community Both On & Off the Job
Midland Title is here for the community, and here for you. Our philosophy is one of giving back to the community, and that's what we do both on and off the job. In fact, our staff members at every level are active volunteers in and around the community, working with organizations such as The Boys and Girls Clubs, Victory Center, Junior League of Toledo, The Red Cross, Ronald McDonald House, Old Newsboys and Project Breakthrough.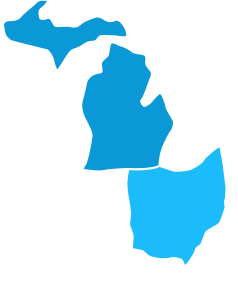 Proudly Serving Ohio & Michigan
With a focus on the following counties:
Defiance County
DeKalb County
Erie County
Fulton County
Hancock County
Henry County
LaGrange County
Lenawee County
Lucas County
Monroe County
Ottawa County
Putnam County
Sandusky County
Seneca County
Stuben County
Williams County
Wood County

"I have worked with Midland for numerous years and continue to remain loyal to them based on their quality of service and attention to detail. They work seamlessly with my support staff to carry a transaction from contract to closing. In addition, they always offer help wherever possible and are willing to go the extra mile. They are an extension of my business and always provide my clients the same professional service and personal attention I strive to provide. "
- Craig Rush, Realtor – Danberry Realtors

"Having been in the Real Estate business for 40 years I am extremely pleased with the level of service and professionalism provided by Midland Tile. The in-depth staff at Midland assures our team along with our clients, that details will be handled in the most professional way on every transaction. We can always count on you and your team."
Lance Tyo, Broker– RE/Max Preferred Associates

"In my thirty plus years of selling real estate in the Toledo area I have found Midland Title to be one of the very best Title Companies for service, timely response to questions and a staff of professional people who help make the closing process a truly enjoyable experience. "
- Mark H. Kruse