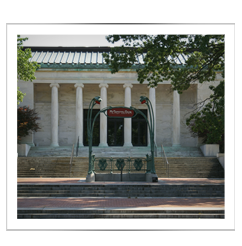 Professional Services With A Personal Touch
The professional staff at Midland Title includes attorneys Licensed in Ohio and Michigan, licensed title agents, escrow officers and support staff. Our experienced employees are personally involved throughout the process, ensuring the highest standards of accountability, and making every transaction as seamless as possible. We offer a broad range of title and closing services to Realtors, Lenders, Builders, Attorneys, Buyers and Sellers of residential and commercial properties.
Serving the Community Both On & Off the Job
Midland Title is here for the community, and here for you. Our philosophy is one of giving back to the community, and that's what we do both on and off the job. In fact, our staff members at every level are active volunteers in and around the community, working with organizations such as The Boys and Girls Clubs, Victory Center, Junior League of Toledo, The Red Cross, Ronald McDonald House, Old Newsboys and Project Breakthrough. Our annual Blood Bank Day, involving the The Toledo Realtors, is one more way we contribute to the lifeblood of Toledo and Northwest Ohio and Michigan.
Midland Toledo an Ohio Title Company proudly serves the following counties:
Adams
Allen
Ashland
Ashtabula
Athens
Auglaize
Belmont
Brown
Butler
Carroll
Champaign
Clark
Clermont
Clinton
Columbiana
Coshocton
Crawford
Cuyahoga
Darke
Defiance
Delaware
Erie
Fairfield
Fayette
Franklin
Fulton
Gallia
Geauga
Greene
Guernsey
Hamilton
Hancock
Hardin
Harrison
Henry
Highland
Hocking
Holmes
Huron
Jackson
Jefferson
Knox
Lake
Lawrence Licking
Logan
Lorain
Lucas
Madison
Mahoning
Marion
Medina
Meigs
Mercer
Miami
Monroe
Montgomery
Morgan
Morrow
Muskingum
Noble
Ottawa
Paulding
Perry
Pickaway
Pike Portage
Preble
Putnam
Richland
Ross
Sandusky
Scioto
Seneca
Shelby
Stark
Summit
Trumbull
Tuscarawas
Union
Van Wert
Vinton
Warren
Washington
Wayne
Williams
Wood
Wyandot