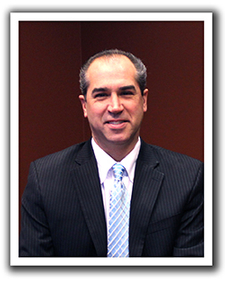 Andy Shawaker
Vice-President of Sales
Andy Shawaker has been Vice President of Sales at Midland Title and Escrow, Ltd. since 2014, when he joined the firm. Andy became a full partner at the firm in 2016.

Andy's work in the title business started over 30 years ago. He began his career at Northwest Title, where he worked in sales until 1996. Shawaker then moved on to Port Lawrence Title where he spent nearly 20 years. For five years of his time at Port Lawrence, Andy acted as Director of Operations.

Shawaker graduated from Saint Francis DeSales in 1988, and went on to receive his business undergrad degree from Indiana University in 1992.

A native Toledoan, Andy has been involved with numerous committees and boards through the years, including acting as President of the Mortgage Bankers Association from 2014-15.

In his free time, Andy enjoys spending time with his wife Samantha and their three children- Connor, Lauren, and Emily.