Monclova, Ohio's Preferred Title Company
Northwest Ohio's Most Trusted Locally Owned Title Agency
Midland Title is your source for title information and insurance, convenient access and prompt, personal service. At Midland Title, we provide title insurance, title searches and exams, escrow services, purchase agreements, closing services including the title office and much more. We are the fastest and most experienced title company in Monclova Township, Ohio!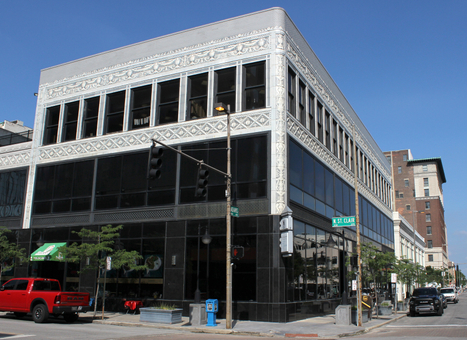 Adams Street Downtown Office
401 Adams Street
Toledo, Ohio 43604
419-255-0126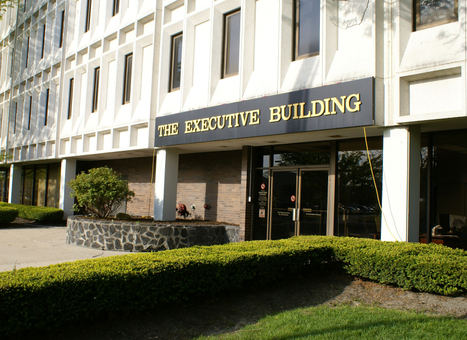 Executive Pkwy West Toledo Office
3103 Executive Pkwy., Suite 101
Toledo, Ohio 43606
419-531-1192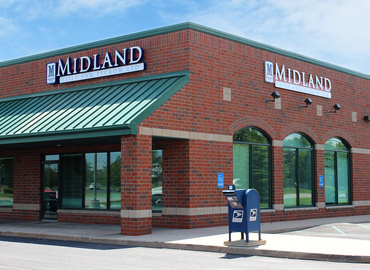 Briarfield Boulevard Maumee Office
3355 Briarfield Boulevard
Maumee, Ohio 43537
PH: (419) 259-5403
The professional staff at Midland Title includes attorneys licensed in Ohio and Michigan, licensed title agents, escrow officers and support staff. We offer title and closing services in Monclova and Lucas County to realtors, lenders, builders, attorneys and also, buyers and sellers of residential and commercial properties. When buyers and sellers of real estate search for "real estate closing office near me", "title company in Monclova Township", or "Monclova title company", they can have confidence in the experience, professionalism and industry leading resources from Midland Title.
If you're located in Northwest Ohio and are searching for a well established, trusted and experienced title agency in Monclova Township to handle all your title and closing needs, Midland Title is the choice for you!
What is title insurance?
Title insurance is retrospective. That means it covers matters that could affect your title at the time you bought your home, but it doesn't cover anything you do to your home afterward. Your title policy insures you against loss in the event there is a determination that, as of the date of the policy, you do not really own your home (i.e., a forgery in a back deed), there is a lien against your property that you didn't know about and that is being enforced against you (i.e., a missed mortgage, or unpaid taxes assessed against your home before you bought it), or someone is claiming that they own a part of your land that you were not told about when you purchased your title policy (i.e., a missed easement, right of way, or encroachment).
Why do I need title insurance?
Title Insurance is the only guaranteed protection against real estate title losses. It insures your ownership of your home. Your lender will require Lender's Title Insurance but that only protects their interest, it insures the lender for the original amount of the loan against invalidity of the mortgage which secures the loan.
The Owner's Policy of Title Insurance protects you. It informs you of any other interest in the property, such as liens and encumbrances, and protects you against unknown claims of ownership to your interests in your property.
Most people have fire, car, and life insurance. You pay premiums every year to continue your protection. When you purchase an Owner's Title Insurance Policy, you pay your premium only once for coverage that will protect your initial investment for as long as you own your home. Title Insurance protects you from hidden risks not revealed by an examination of the public records.
Common examples of hidden risks include:
Forgery or Fraud
Missed Taxes
Undisclosed or Missing Heirs
Incorrect Legal Descriptions
Conveyance By a Minor
Incorrect Indexing at the Courthouse
Mental Incompetence of Grantors
Missed Easements
What Is A Title Search and Examination?
At Midland Title, we can help with the title search and exam. Many people are unaware of the process of a title search and some have never even heard of it. A title search is an in-depth search through all of the public records associated with a specific property to determine who actually owns the property and has the rights to sell it. The number one reason for a title search and exam is to find out if there are any issues or potential problems that would make buying or owning the property more of a hassle than a reward, such as a price you do not care to pay or a price that you cannot afford. A title search is very important as it:
Looks for liens against the property, along with judgements against the owner, for which the property is collateral.
Confirms if the seller has the legal right to sell the property to a new buyer.
Shows if there are any unpaid back taxes on the property.
Sure, records are public, but that does not make it easy or guarantee that you will not miss something by accident. At Midland Title, we can make sure to take care of the title search and exam. We are able to access all public records like everyone else, but also, have access to a higher level of data that is certified and backed by the title plant ,which is a guarantee to quality. Lastly, if you would miss something as an individual, you are not covered, however, by having Midland Title do the title search and exam, if something is missed, you have legal protection.
Let Midland Title experts handle the problem at hand and take the worries off of you!
Escrow Services
Escrow services are also done by Midland Title, Inc. Escrow is done by an independent third party to make sure that all documents and monies are transferred at the same time. We also ensure that all documents are properly signed and recorded. We do this by having all funds deposited into our trust account and all documents held in our files until everything is completed. Once everyone has turned in their funds and documents, then we distribute all funds according to the buyer's and seller's instructions.
The escrow holder may be any disinterested third party. An escrow officer must remain completely impartial throughout the entire process.
Closing Services
Midland Title can do real estate settlement closings in all counties of both Ohio and Michigan for residential and commercial transactions. Finding real estate closing services in Monclova Township is easy, call Midland Title today!