Protect Yourself From Wire Fraud
What You Need Know To Avoid Being a Victim
DO NOT initiate a wire to Midland Title without first verbally verifying via phone at 419-531-1192 or in person at one of our offices.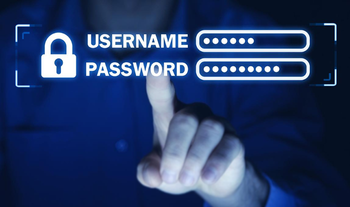 The real estate industry is experiencing unprecedented volumes of fraud.
We highly recommend changing email passwords often to reduce the risk of receiving fraudulent emails.
Prior to sending funds to Midland Title, always call us directly at 419-531-1192 to verify instructions.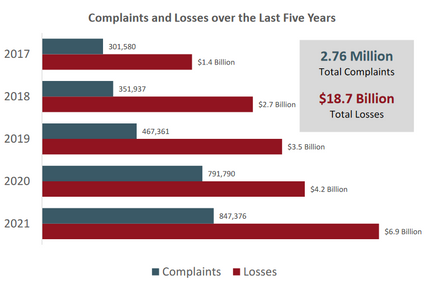 2021 Annual Report FBI
• Fraudulent wire instructions are sent to real estate agents, title companies and customers daily.
• Business email compromise resulted in $12.5 BILLION lost to real estate fraud over the last 5 years.
• 47% of major financial institutions reported a rise in wire transfer scam over the past 12 months.
• 20% of Americans click on links in phishing emails that look legitimate.
• Email phising scams targeting real estate transactions increased to 1100% between 2015-2017.
• The Internet Crime Complaint Center (IC3) receives, on average, 2,300 complaints per day.
Also note, since it can take 72 hours to wire money, fraudsters often request fraudulent transfers on a Friday or just before a holiday so that the funds are gone by the time anyone notices.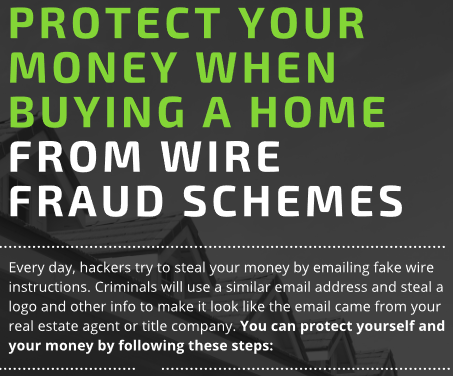 How Wire Fraud Happens
How it Starts - Your real estate agent sends you an email and asks you to send money to an account. You were expecting it—it was time for the down payment or to send the needed funds to close the transaction.
A sophisticated cybercriminal, faked an email because they knew you were ready to buy a house. Maybe they saw a Facebook post you made or hacked someone's computer system, but they knew you were ready to send money.
Real estate wire fraud is a sophisticated scam targeting individuals performing wire transfer payments. Often, emails will be a letter off, or similarly misleading, from the actual account and request the wire transfer. As an example, an email from Bank 101 was sent from jane.doe@bank701 instead of jane.doe@bank101.
Unknowingly, targets will then send wire transfers to the criminal's account.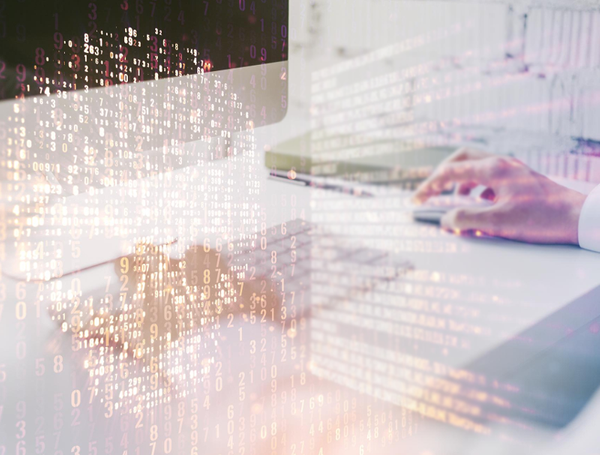 How to Detect Wire Fraud: Emails
Criminals often email fraudulent wire instructions to parties of real estate transactions. They design these messages to trick you, so they may look like real messages from companies you trust, but with fake web links, phone numbers, and attachments.
Messages originating from your escrow agent will always have an email address ending in @midlandtoledo.com.
DO NOT trust any emails you receive from other domains (for example @usa.com).
​How to Identify a Phishing Email
Poor spelling or grammar
Generic or non-personal greetings
Requests personal information (passwords, financial information, etc.)
Unusual or unnecessary sense of urgency
Offers that are too good to be true
Emails that instruct you to transfer money immediately or to change wire instructions
DO NOT initiate a wire to Midland Title without first verbally verifying via phone at 419-531-1192 or in person at one of our offices.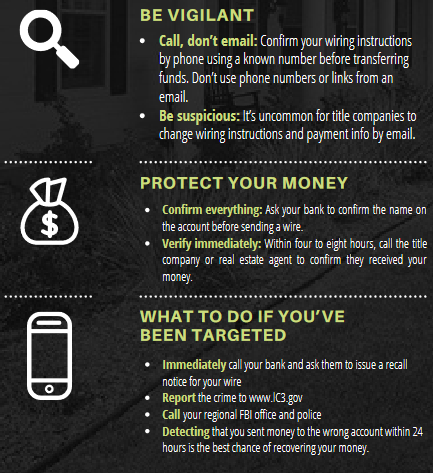 How To Protect Yourself
Be wary of free, web-based email account servers. They are easily hacked.
• Always call Midland Title at 419-531-1192 to verify payment instructions and confirm requests for transfer of funds.
• Be suspicious of changes to wiring instructions, pressures to act quickly, or requests for secrecy.
• As your bank to confirm the account number and name on the bank account before sending a wire.
• Call Midland Title immediately to verify that the funds were received. Detecting that funds were sent to the wrong account within 24 hours gives you the best chance of recovering your money.
• When responding to an email, hit forward instead of replay and type the person's email address independently.
Sources:
https://alta.org/
https://stopwirefraud.org/how-wire-fraud-happens/
https://www.ic3.gov