What is Title Insurance?
From time to time, I want to use this space to cover the various aspects of title insurance policies. Think of these posts as a primer, very basic, but something that we all should know about when dealing with real estate and title insurance issues. Read More >
Why do I need to buy both an Owner's Policy and a Loan Policy?
When you buy real estate with all cash out of your own pocket, and you don't have to borrow any money to help pay the purchase price, the only title policy you will need to purchase is an Owner's Policy, since you are the only one with an interest in the property. But if you need a loan to help pay for the property, your lender will require you to sign a mortgage putting a lien on your property to secure the loan. The lender will also require you to buy a title policy insuring their lien on your property, and that title policy will be a Loan Policy. So, the easy answer to the above question is: You have to buy a Loan Policy because your lender requires you to do so.
Concurrent Estates
We have previously discussed several types of estates in land, all of which can exist simultaneously on the same parcel. These were fee simple, leasehold and easements. Today we are going to talk about other types of concurrent ownership of real estate: Joint Tenancy, Tenancy in Common and Tenancy by the Entirety. Read More >
Conveyances of Real Estate by Deed
The following discussion is a very elementary discussion of conveyances by deed. It is not intended to be a complete or comprehensive discussion of the topic, but may be helpful for non-lawyers who want to know a little bit more about the topic. Read More >
What is the difference between an Exclusion and an Exception?
In one of my earlier blogs, I discussed the different parts of the title insurance policy. One of the parts of every title insurance policy is the part dealing with Exclusions from coverage. In that blog, I said this about the Exclusions: Read More >
How Do You Determine the Amount of Policy?
You would think it is pretty easy to figure out how much title insurance to buy. But it's not. That's because the Amount of the Policy can be determined by several different factors, which need to be considered when you are purchasing the policy. Read More >
How Recording Laws Determine Date of Policy
One of the essential provisions of a title policy is the Date of Policy. This is made clear in the very first part of every title policy adopted by the American Land Title Association ("ALTA"), which states: Read More >
Legal Descriptions
Where is it? What is the address? How do I get there? These are all different ways to find out where a certain parcel of land or building is located. Knowing the address is often the easiest way to find a place. If you know the address, you can use your GPS to find the place. Read More >
The Parts of the Title Policy
Like every insurance policy, a policy of title insurance contains sections dealing with what it is insuring, the conditions of the insurance, and how to file a claim. Read More >
Title Searches and Abstracts
Because a title policy is retrospective in nature, it is necessary for the title company to know the history of the land to be insured by the title policy. This history contains information regarding who owned the land previously, any mortgages or deeds of trust that have been put on the property, and any easement, assessments, liens, or other matters that have been placed on the property. But how does the title company go about finding out this information? Read More >
What is a Fee Simple?
Think of a parcel of land not as a piece of dirt, but as a bundle of sticks, with each stick representing a specific interest in that land. One of the sticks is the right to actually be on the land, called the right of possession. Another stick entitles you to convey all or part of the land to someone else, this is the right of alienability or transfer. Another stick entitles your heirs to inherit the land on your death if you die without a will; this is the right of inheritance. Another stick entitles you to mortgage or put a lien on the property, and so on. Read More >

Is it mandatory for a seller to pay for title insurance in Oregon, especially if they were sole owner of home from the day it was constructed? We don't know of any particular law that states that a seller or buyer must pay for title insurance when it comes to selling or buying a home. The question you're really asking isn't about whether there is a law that requires you to buy that title policy.

She can't transfer the title of her house to her children because of an old outstanding mortgage of $80,000 on her home. The mortgage was with a private individual who was never taken off from the previous sale of that particular house more than 30 years ago. The lawyers are deceased, and no one can help her. What does she need to do?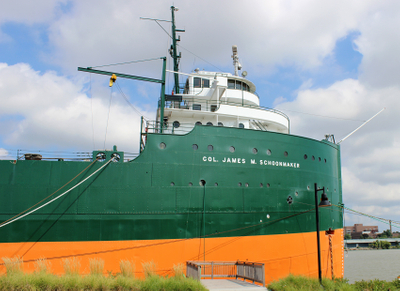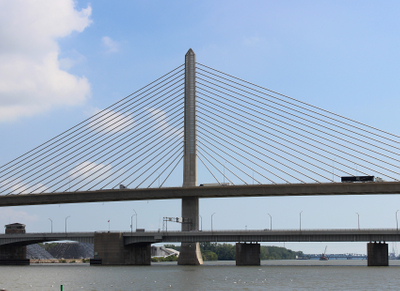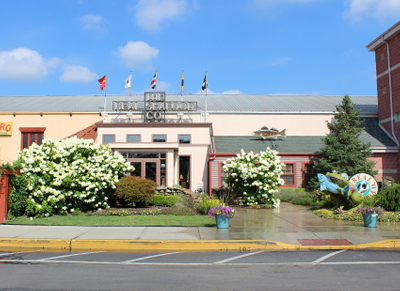 "I have worked with Midland for numerous years and continue to remain loyal to them based on their quality of service and attention to detail. They work seamlessly with my support staff to carry a transaction from contract to closing. In addition, they always offer help wherever possible and are willing to go the extra mile. They are an extension of my business and always provide my clients the same professional service and personal attention I strive to provide. "
- Craig Rush, Realtor – Loss Realty Group

"Having been in the Real Estate business for 40 years I am extremely pleased with the level of service and professionalism provided by Midland Tile. The in-depth staff at Midland assures our team along with our clients, that details will be handled in the most professional way on every transaction. We can always count on you and your team."
Lance Tyo, Broker – RE/Max Preferred Associates

"In my thirty plus years of selling real estate in the Toledo area I have found Midland Title to be one of the very best Title Companies for service, timely response to questions and a staff of professional people who help make the closing process a truly enjoyable experience. "
- Mark H. Kruse